Garden City Hotel
877.549.0400
Book Now
Best Rate Guaranteed
Book your Garden City Stay
Add a Special Offer
Red Door Spa & Stay Package
Enjoy overnight accommodations in a Deluxe guest room. Package includes a $150 Red Door Spa credit that may be used during your stay towards any spa service or retail purchase at Red Door Spa.
Wedding Week
Our First-Ever Showcase of All Things Beautifully Bridal. Although we've hosted thousands of exquisite weddings in our 141-year history, bridal events still give us a spine-tingling sense of happy anticipation. Our first Wedding Week was held in March 2015. Check out our three unique events that allowed you to explore your personal wedding style. We experienced the best of bridal fashion, flowers, music, cuisine and that all-important pampering all right here at the legendary Garden City Hotel. We hope to see you next year!
Show off Your Wedding Ring
March 1st
Be pampered by Red Door Spa at The Garden City Hotel- complimentary bridal makeup consultations and bridal gift bag for Garden City Hotel brides and a guest!
By Invitation Only, Reservations are limited.
Couture & Confections
March 3rd
An evening to get up-close and personal with an expert panel of bridal professionals- including celebrity event planner Michael Russo of 'Mikie Saves the Date, The SVP of Vera Wang Bridal Erica Arkin, General Manager of The Wedding Salon of Manhasset Sania Recupero, and Long Island's favorite bride, Elisa DiStefano! Enjoy couture gowns and delectable confections and hear wedding planning tips, tricks and de-stress techniques as well as bridal trends.
Photo by Brett Matthews Photography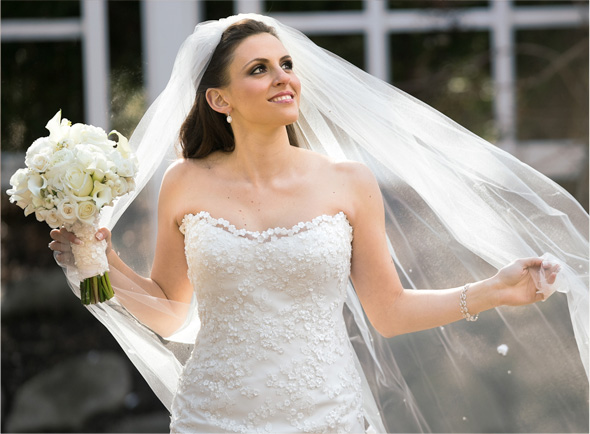 Photo by Brett Matthews Photography
Weddings on 7th:
A Luxury Showcase
Thursday March 26th | 6:30-9:30pm
The Garden City Hotel transforms its Grand Ballroom into four stunning weddings, designed by New York's most sought after florists and event planners. Live music, stunning bridal gowns by the Wedding Salon of Manhasset, handpicked vendors for all of your wedding celebration needs, as well as themed craft cocktails, passed hors d'oeuvres, mouth watering fresh basked desserts by The Garden City Hotel pastry department and so much more. Enter to win a stay in one of our luxurious suites!
Buy Ticket: $25, Garden City Hotel brides are complimentary, must reserve in advance.
participating vendors
Dempsey & Carroll
The Wedding Salon of Manhasset
Hank Lane Music and Production
Todd Barrie Music & Entertainment
Star Talent
Times Square Orchestra
More Than Music Entertainment
Richie Hart Events
Dance Jock
Body Rock
Atlas Florist
Andrew Scott Events
Brian Luxury Flowers
Pedestals Florist
All Star Limousine Service Ltd.
Christie Lauren
Foresto Tuxedo
Onyx Events Group
Hampton Popcorn Company
Thomas Knoell
Brett Matthews Photography
Jovan Photography
The Glenmar Studio
Video Larry
Fusion Lighting
KVL Audio Visual
Elizabeth Arden Red Door Salon & Spa
Dazzling Parties
Gina Milano
Long Island Wedding & Event Planners Boutique
Casue Sweets
Smile Lounge Photo Booth
Couture Concepts NY
Vera Wang Bridal
Long Island Bride and Groom Magazine
The Wedding Company
Hampton Cigar Company
Debbie Hart Celebrations
Dr. Emma Orthodontis